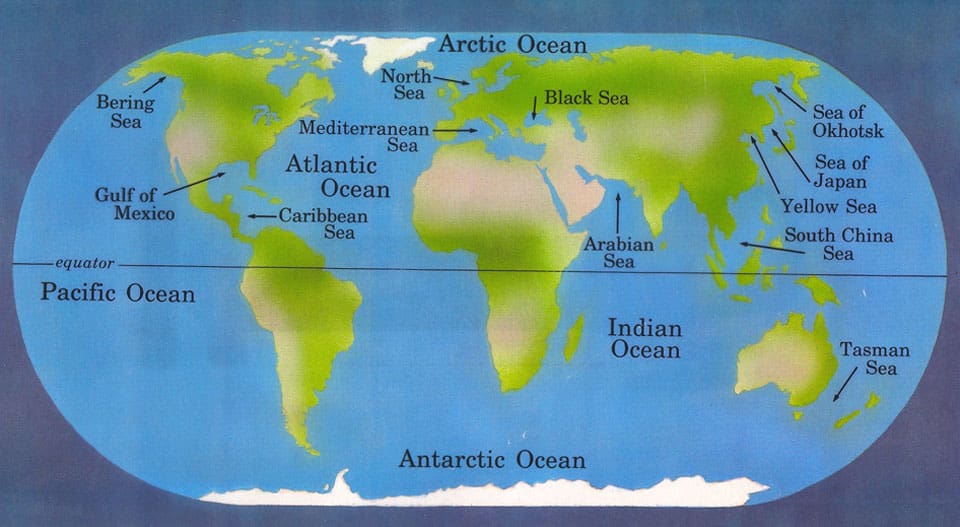 Oceans cover nearly 71 percent of Earth's surface.
1. Oceans as sources of oxygen, food and energy.
Oxygen:
In the process of photosynthesis, phytoplankton release oxygen into the water. Half of the world's oxygen is produced via phytoplankton photosynthesis. The other half is produced via photosynthesis on land by trees, shrubs, grasses, and other plants.
Food:
2. Ocean circulation – warm and cold currents.
3. Ocean currents and their importance for fishing, trade and tourism.
4. Relationship between oceans and people:
Pollution:


BP Oil spill – 2010

Overfishing:
So where are we on managing the world's oceans?

Who do you think is the most efficient predator the ocean has ever know?

Extinction!

Blue fin Tuna is being fished into extinction:

Is fish farming a viable way to feed the world?

Desalination:
NASA| Aquarius: One Year Observing the Salty Seas

Pros:
Cons:

5. Strategies for managing the world's oceans.
10 Ways You Can Help Save the Oceans (external link)
Sustainable fishery (external link)
Climate and Ocean Issues (external link)
Tags: