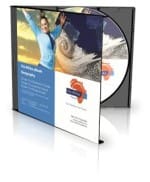 Long Description
The Via Afrika Learner's Book in digital flipbook format opens in a normal Internet Explorer browser window.
Looks like a printed book. You can page through like a printed book. You can highlight, underline, make notes, create blocked areas, etc.
It has "hotspots". These are areas of the text that are enhanced with one or more of the following: video, audio, illustrations, slideshow, animation, simulation, etc.
The eBook for teachers consists of a demonstration video, the digitally enhanced Learner's Book, as well as a complete Study Guide, Exam Tips and the complete Teacher's Guide in PDF format.